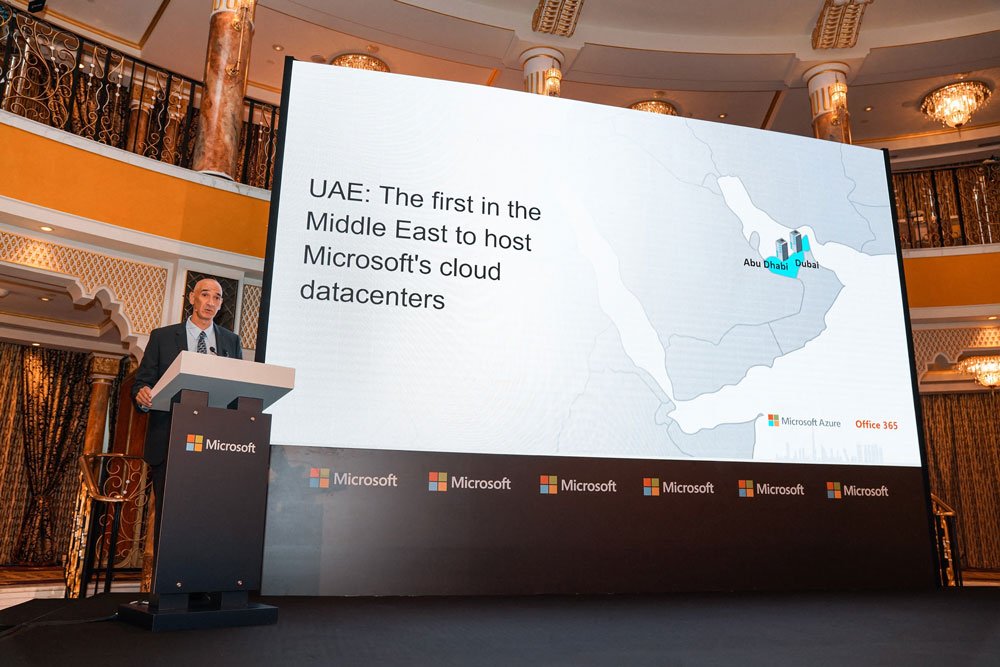 On 18th June 2019, Microsoft took a major step towards supporting the digital transformation of their customers. Microsoft announced that its first data center regions in the Middle East are now online. The data centers are located in Abu Dhabi and Dubai and will offer local access to the usual suite of services, including Azure's cloud computing services and Office 365. Dynamics 365 and Power Platform, offering the next generation of intelligent business applications and tools, are anticipated to be available from the cloud regions in UAE by the end of 2019.
The opening of the new cloud regions in Abu Dhabi and Dubai marks the first time Microsoft will deliver cloud services directly from datacenter locations in UAE and expands upon Microsoft's existing investments in the Gulf and the wider Middle East region. By delivering the complete Microsoft cloud – Azure, Office 365, and Dynamics 365 – from datacenters in a given geography, Microsoft offers scalable, highly available, and resilient cloud services for organizations while helping them meet their data residency, security, and compliance needs.
Microsoft has deep expertise in data protection, security, and privacy, including the broadest set of compliance certifications in the industry, and Microsoft is the first cloud service provider in UAE to achieve the Dubai Electronic Security Center certification for its cloud services. Their continued focus on trusted cloud principles and leadership in compliance means customers in the region can accelerate their digital transformation with confidence and with the foundation to achieve compliance for their own applications.
Local datacenter infrastructure stimulates economic development for both customers and partners alike, enabling companies, governments, and regulated industries to realize the benefits of the cloud for innovation, as well as bolstering the technology ecosystem that supports the innovation.
Interested in Microsoft Azure, Let's CONNECT!