Introduction
Azure SQL Database Managed Instance (preview) is a new capability of Azure SQL Database, providing near 100% compatibility with SQL server on-premises and a native virtual network (VNet) implementation that addresses common security concerns. With this, existing SQL Server customers can lift and shift their on-premises applications to the cloud with minimal database changes by preserving all PaaS capabilities.
Key features and capabilities of Managed Instance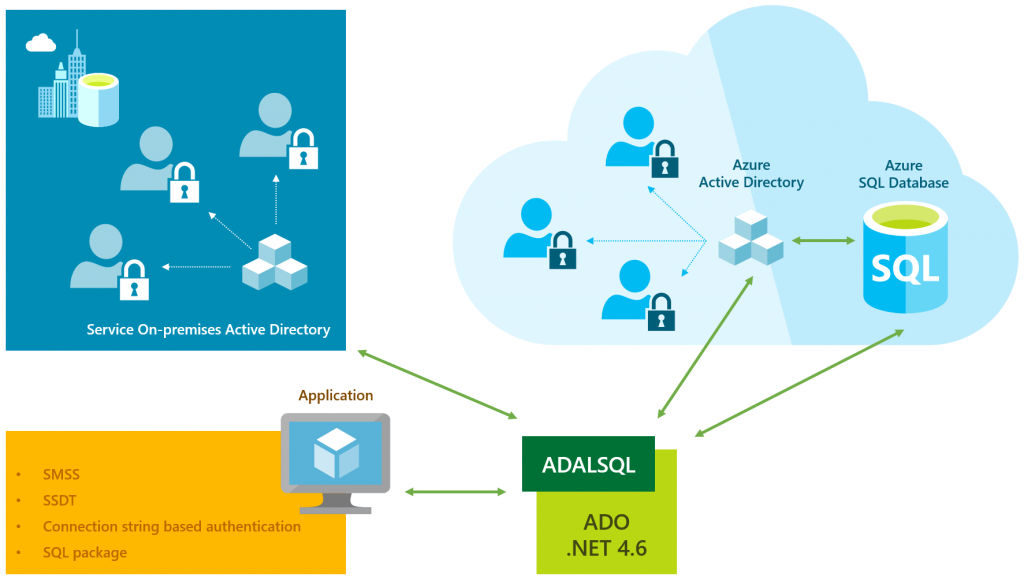 PaaS benefits
Business continuity

No hardware purchasing and management

No management overhead for managing underlying infrastructure

Quick provisioning and service scaling

Automated patching and version upgrade

Integration with other PaaS data services

Built in high availability

Data protected with automated backups

Customer configurable backup retention period (fixed to 7 days in Public Preview)

User-initiated backups

Point in time database restore capability

Security and compliance

Management

Isolated environment (

VNet

integration, single-tenant service, dedicated compute and storage)

Encryption of the data in transit

Azure AD authentication, single sign-on support

Adheres to compliance standards same as Azure SQL database

SQL auditing

Threat detection

Azure Resource Manager API for automating service provisioning and scaling

Azure portal functionality for manual service provisioning and scaling

Data Migration Service
Advanced Security and Compliance
Managed Instance security isolation

:

Includes Native

Virtual Network

implementation, connectivity to on-premises environment using Azure Express Route or VPN Gateway; SQL endpoint is exposed only thro

ugh a private IP address; and S

ingle-

tenant with dedicated underlying infrastructure

.
Auditing for compliance and security: Tracks and writes database events to an audit log in Azure.
Data encryption in motion: Secures data by providing encryption using Transport Layer Security.
Dynamic data masking: Limits sensitive data exposure by masking it to nonprivileged users.
Row-level security: Controls access to rows based on characteristics of the user.
Threat detection: Provides additional layer of security intelligence that detects unusual behaviour.
Azure active directory and multi-factor authentication: Centrally manage user identity with AAD integration.