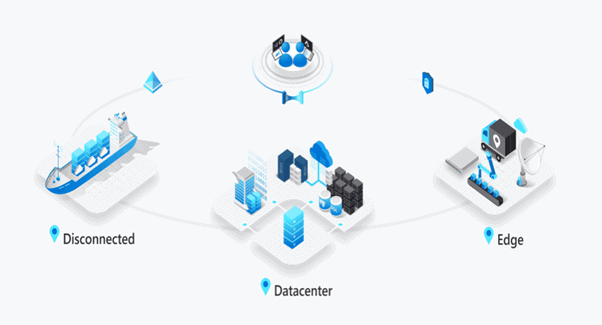 Author: Prathvi Poojari, Cloud Engineer.
What is Azure Stack?
Azure Stack is a portfolio of products that extend Azure services and capabilities to your environment of choice from the datacenter to edge locations and remote offices.
The portfolio enables hybrid and edge computing applications to be built, deployed, and run consistently across location boundaries, providing choice and flexibility to address your diverse workloads.
Azure Stack Scenario's
Azure Stack HUB:
 Azure Stack Hub is an extension of Azure. It brings agility and innovation to your on-premises environment so that you can run completely or partially disconnected from the internet and the public cloud. Develop and deploy apps in Azure while maintaining full flexibility to deploy on-premises to help meet regulatory or policy requirements. No code changes are needed. Help meet requirements for tasks like global auditing, financial reporting, foreign exchange trading and online gaming.
          Benefits: –
Build cloud-native modern apps.
Run Azure-consistent IaaS & PaaS services.
Run connected or disconnected from the public cloud.
Datacenter Exits
Azure HCI:
Azure Stack HCI is a hyper-converged cluster. It uses validated hardware to run virtualized Windows and Linux workloads on-premises and easily connect to Azure for cloud-based backup, recovery, and monitoring. Modernize your infrastructure of aging servers and storage. Consolidate virtualized workloads and gain cloud efficiencies on premises. Take advantage of software-defined compute, storage, and networking on a broad range of form factors and brands. Optimize your costs based on your needs with a flexible per-core subscription. Get Windows Server 2008 R2 security updates at no extra cost. Achieve higher throughput with your demanding SQL Server workloads.
           Benefits: –
Consolidate datacenters servers and storage.
Provide compute and storage at remote branch offices.
Deploy and manage high-performance, scalable SQL servers.
Azure Stack Edge:
The Azure Stack Edge Pro brings the compute, storage, and intelligence of Azure right to where you need it. It is simple to order and use with high-speed connectivity to efficiently transfer data to the cloud. With Azure loT Edge, you can deploy and manage containers from loT Hub and integrate with Azure loT solutions at the edge with rugged options using Kubernetes with multi-node and virtual machine support. Upload the full dataset or a subset to the cloud to retrain your models and make your edge devices even smarter.
          Benefits:
Extend compute, AI, and storage to edge environments.
Transfer data from the edge to the cloud.
Leverage built-in GPU/FPGA acceleration hardware for ML/AI inferencing.
Azure v/s Azure Stack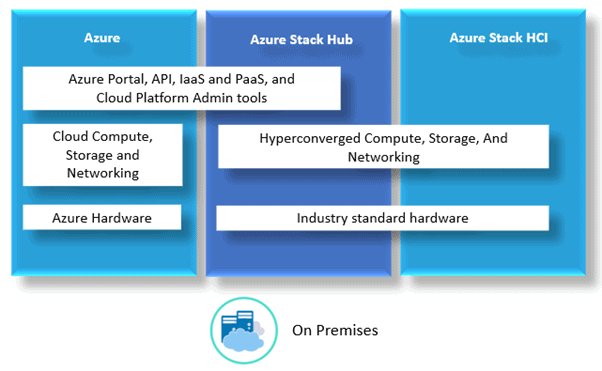 Azure Stack Pricing Guide: –
A system you manage : –

Typically, on-premises.
You control management and ops.
Buy Azure Stack Hub from Microsoft.
Buy hardware from the vendor.
Call Microsoft for support.
A managed service : –

Typically, at the service provider site.
Service is managed for you.
Buy service from the service provider.
Service includes hardware and software.
Call the service provider for support.
This is the end of this article. We have explained the workflow of processing of Azure Stack and also have explained the features and benefit and also have explained about the pricing.