Microsoft Azure is a cloud computing service created by Microsoft for building, testing, deploying, and managing applications and services through a global network of Microsoft-managed data centres. It provides software as a service (SaaS), platform as a service (PaaS) and infrastructure as a service (IaaS).

Azure is comprehensive set of cloud services that developers and IT professionals use to build, deploy and manage applications through our global network of data centers.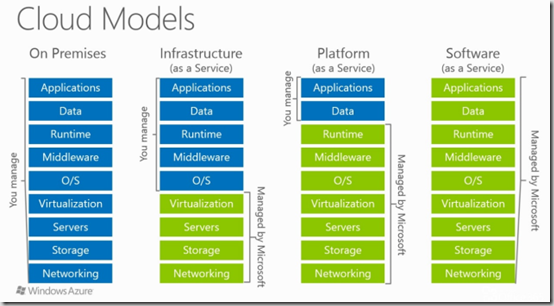 Infrastructure as a service (IaaS)
Infrastructure as a Service is an instant computing infrastructure provisioned and
managed over internet.
Platform as a Service is a complete development & deployment environment in the cloud, with resources that enable you to deliver cloud-based apps & cloud-enabled enterprise application.
Software as a Service allows users to connect to and use cloud-based apps over the internet.