The following are some important aspects wherein Azure scores over AWS.
1. Pay less with Azure
AWS is 5 times more expensive than Azure for Windows Server and SQL Server.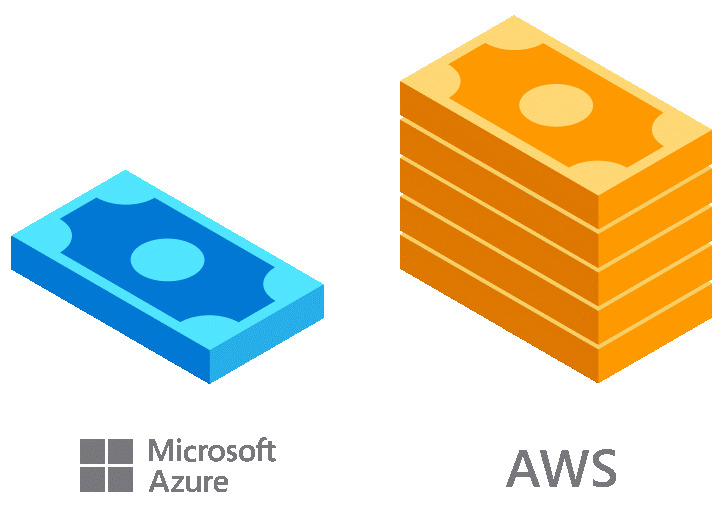 Compare the costs of running Windows Server virtual machines (VMs):

Other cloud service providers may claim to have similar savings to the Azure Hybrid Benefit, but you will need to repurchase your Windows Server license on those clouds. And only Azure offers free extended security updates for Windows Server 2008 and 2008 R2.
2. PaaS Capabilities
Both Azure and AWS offer similar IaaS capabilities for virtual machines, networking, and storage. However, Azure provides stronger PaaS capabilities which is an important piece of Cloud infrastructure today.
Microsoft Azure PaaS provides application developers with the environment, tools, and building blocks that they need to rapidly build and deploy new cloud services. It also provides the vital 'dev-ops' connections which are important for monitoring, managing, and continually fine tuning those apps. With Azure PaaS, much of the infrastructure management is taken care of behind the scenes by Microsoft. Thus, Azure development allows for a 100% focus on innovation.
3. .NET Compatibility
Azure's compatibility with the .NET programming language is one of the most useful benefits of Azure, which gives Microsoft a clear upper hand over AWS and the rest of the competitors. Azure has been built and optimized to work consistently with both old and new applications developed using the .Net programming framework. It is much easier and straightforward for enterprises to move their Windows apps to Azure Cloud as opposed to AWS or others. Thus for the several organizations that use .Net based enterprise apps, Azure is the obvious choice.
4. Security Offerings
Azure has been designed based on Security Development Lifecycle (SDL) which is an industry leading assurance process. It comprises security at its core and private data and services stay secured and protected while they are on Azure Cloud.
Microsoft Azure provides 90+ security certificates, the most comprehensive set of compliance offerings of any cloud service provider. Thus, Microsoft guarantees the best in terms of safety for all operations and data on the Azure Cloud.
5. Hybrid solutions for Seamless Cloud Connectivity
While Amazon is still testing the hybrid waters, Azure already has its hybrid capabilities in place. It seamlessly connects datacenters to the Cloud. Azure provides a consistent platform which facilities easy mobility between on-premises and the public Cloud.
Unlike AWS, hybrid apps can be developed on Azure which can take advantage of the resources available within datacenters, at the service provider's end, or within Azure itself. Azure also provides a broader range of hybrid connections including virtual private networks (VPNs), caches, content delivery networks (CDNs), and ExpressRoute connections to improve usability and performance.
6. Integrated Environment
Azure brings to the table an integrated environment for developing, testing, and deploying Cloud apps. The choice of frameworks lies with the client, and open development languages further add to the flexibility for Azure migration. Additionally, readymade services like web, mobile, media in addition to APIs and templates can be leveraged to kick start Azure application development. Azure PaaS brings together all the applications, data, devices, and partners, both on-premises and in the Cloud. Its flexible toolset is ideal for solving integration needs ranging from connecting mobile apps with on-premises LOB systems, to coordinating B2B payments with partners.
7. Gentle Learning Curve
AWS is widely perceived as being complicated. This is evident by the numerous tutorials, user guides, and troubleshooting documents that are out there. Conversely, Azure allows the utilization of the same tried and trusted technologies that several businesses have used in the past and are still using today. These include Windows and Linux, Active Directory, and Virtual Machines. Moreover, it provides useful tools like XCode, Hadoop, Github, Visual Studios, Eclipse etc. It also provides several third-party tools, solutions, and apps developed by partner-developers on the Azure Marketplace. As a result, the learning curve for the Azure is gentle.
8. The 'Enterprise Agreement' Advantage
If an organization already uses Microsoft software, then it likely has the 'Enterprise Agreement' with Microsoft. It is entitled to obain discounts on the Microsoft software being used as Microsoft usually tweaks these agreements to lower the pricing of Azure. Thus, with the enterprise agreement, enterprises can typically obtain significant incentives for using Azure.
9. Free extended security updates
Get three additional years of security updates for free when you move your Windows Server or SQL Server 2008 and 2008 R2 workloads to Azure.
10. More than 95 percent of Fortune 500 companies use Azure
Businesses and organisations around the world—small and large, old and new—rely on Azure to provide trusted cloud services.
30+ years – Over three decades of experience serving enterprise customers
68,000+ partners – The industry's broadest and most experienced partner network to support your needs.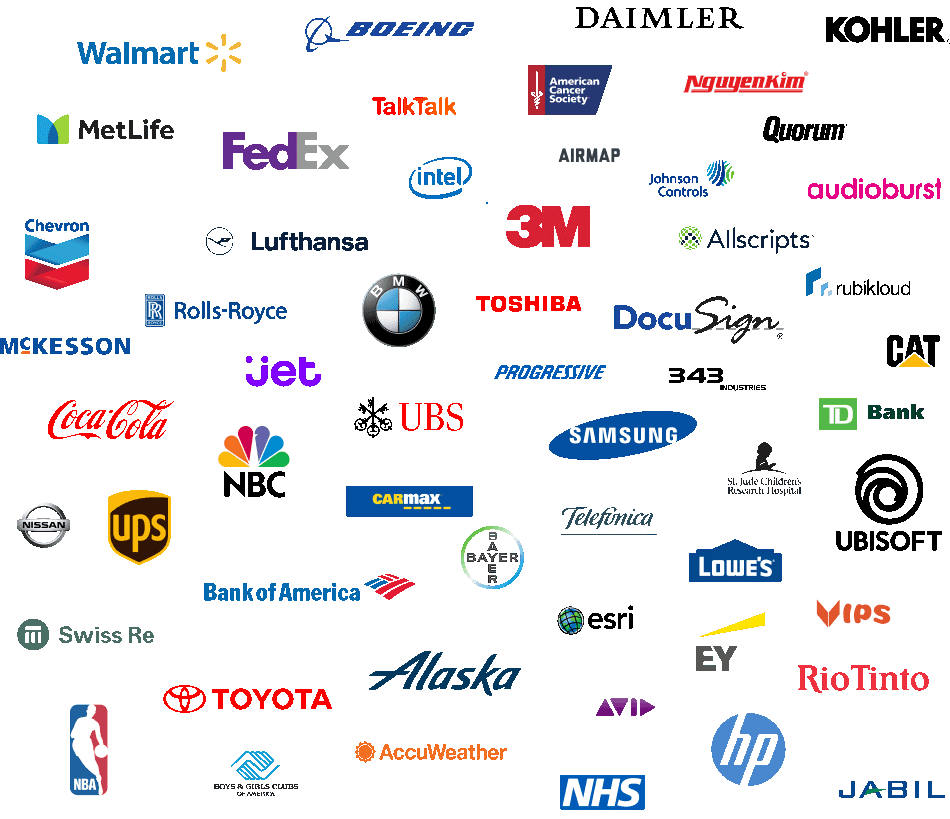 Choosing the right Cloud vendor
It is a very important decision for enterprises to select the right cloud vendor. Azure offers hybrid solution, PaaS, and an array of other beneficial features, which are important for any Cloud strategy today. Numerous enterprises have witnessed accelerated business growth by migrating to Azure. As a result, Azure comes to the fore as a considerably better choice compared to AWS.
Interested in Microsoft Azure, Let's CONNECT!